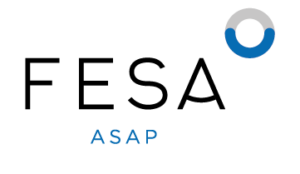 Expert in advisory work of recruiting executives at early management levels.
We connect professionals from the first leadership level to middle management positions with companies seeking future leaders that will positively impact their business.
To ensure top professionals are within reach of our customers, regardless of their location, we work in partnership with IIC Partner, following best practices and international standards of recruitment and selection.

IIC Partners seeks to find the best talents wherever they are in the world. We work tirelessly to advise, inform and guide organizations to make the right decision about hiring executives.
Regional Capillarity – Understanding our customers' local culture
Since 2008, working in the recruitment and selection of talents in middle management in Brazil.
More than 4,000 professionals hired.
Regional offices from north to south of Brazil.
More than 900 projects conducted a year.
More than 450,000 executives and 32,000 companies registered in our exclusive database.
WHY DO SUCCESSFUL COMPANIES USE ASAP?
Identification, assessment, selection of the best candidate to the position

Speed and accuracy in the recruitment and
selection process
Careful competency-based interviews, psychometric tests and assertive assessments

Candidates aligned with customer's culture

Professionals who are not necessarily looking for a new position

Exclusive agreement per customer

Our consultants have specialized expertise across economic sectors, understanding our customers' local and industry culture.
DIGITAL TECH, MEDIA AND ENTERTAINMENT

CONSUMPTION AND PHARMACEUTICAL

INDUSTRY AND INFRASTRUCTURE

Regional offices work together with specialist areas throughout Brazil
Corporate needs are worked together across the group
Understanding family businesses at different stages of governance and succession challenges
Private Equity and Investments
Private Equity Funds Needs and their investments are centralized
RESEARCH
Company understanding: strategy, organization and culture
Position profile validation: responsibilities, challenges, organizational structure and remuneration
Assessment System Validation
Search field definition and candidate approach
INTERVIEW
FESA ASAP interview based on competences, experience and cultural alignment
Presentation of reports of approved candidates
Candidates' interviews and assessments by customer
ASSESSMENT
Work Strenghts assessment tool applied to the 3 finalist candidates
Customer feedback on interviews and any needed adjustments
NEGOTIATION
Presentation of professional referrals from the finalist
Assistance in drafting the job proposal letter
Support in negotiation between customer and candidate
Information to other candidates about the conclusion of the process
FOLLOW UP
Follow up with customer and hired candidate after 90 days
We work with the world's largest providers of psychometric assessments to ensure that all candidates behavioral and cognitive traits are provided with quality in our processes.
Do you want to know more about our services?

Get in touch.